From the old aboveunity site:
Truth is Fighter and "his" zpm are being Forcibly Faked for Publicity!
...
I have removed everything to do with Fighter from my Website, as I want nothing to do with his Hoaxing Non-Sense!
It's funny how he is unable to see the logic-breaks in his own logic a 3 years old kid would see... 🙃 But I consider this an effect of his mental issues...
So he kept ZPM on his site for many years, he asked others to replicate it, he replicated it himself but kept his replication secret for one year until I forced him to make his replication public then he started attacking ZPM saying it's "a toy" even if anything he ever presented as his "discovery" on his site didn't even got close to the tens of watts output and a few miliamps input I demonstrated with ZPM. So that's the guy telling everyone he is "sharing knowledge" with others. Sure... 😉

The funny thing is he deleted the most powerful device he ever had on his site, now he really have nothing.
'Cause what he is presenting for years are just a few coils stolen from one of Don Smith's devices which he claimed as his discovery and named them "partnered output coils":

And what he ever presented on his scope were just a few useless small pulses: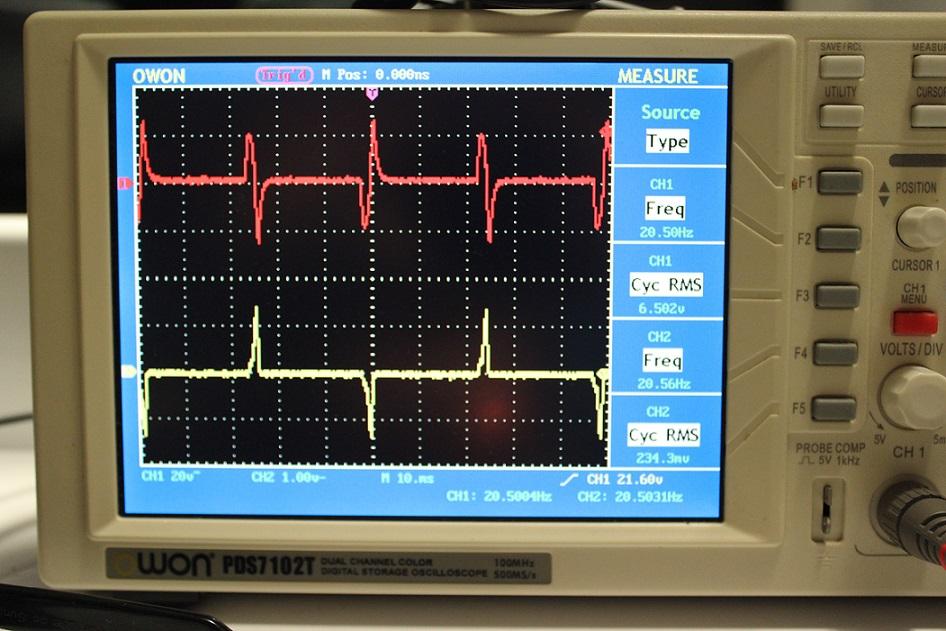 Which never really helped anyone and that explains why for more than 5 years no one had any working device using his "discovery"...
So excellent, I just told Cd_Sharp few a weeks ago that I intend to find a way to trigger the deletion of the ZPM threads there. That site lost the right to keep information about ZPM long time ago, I don't want ZPM to be associated in any way with the paranoia there, with a religious-like cult and a wannabe cult leader.
I just saw this:

It's on the old aboveunity site and it's quite shocking, is he implying or trying to say he's Yahweh now ?..

What a shame, that used to be a free-energy research site with real and skilled researchers...

Well, we should've seen this coming, all the components of an religious cult are there now and fit in place.

The paranoia, the "Bible of the partnered output coils" (actually some coils taken from one of the Don Smith's devices), the "dark forces" trying to stop him and his site (actually the site is going down on itself for more than a year because of bad performance and bad code changes not because it's attacked), the "infidels" (meaning all the researchers questioning those useless partnered output coils, researchers which left him and are active here)... all the pieces of an religious cult are there.
I'll start importing the ZPM threads here as this is its rightful home, the place where it must be.
It will take some time as there are tons of information, experiments and test results but I'll work on it as I find time. I'll make sure all the information will be here in our new home.
Regards,
Fighter
"If you want to find the secrets of the universe, think in terms of energy, frequency and vibration."
Nikola Tesla