Hello friends,
You know Mitza84 from our secondary/backup forum, even if he is not active here we have a small Romanian Facebook group where we are admins and where people (mostly Romanians) are exchanging free-energy related data.
One day ago Mitza84 shared a archive containing conversations, schemas, details and explanations related to a succesful Kapanadze/Akula replication. The data is coming directly from the author of the replication named Ruslan Gadzhiomarov from Azerbaijan: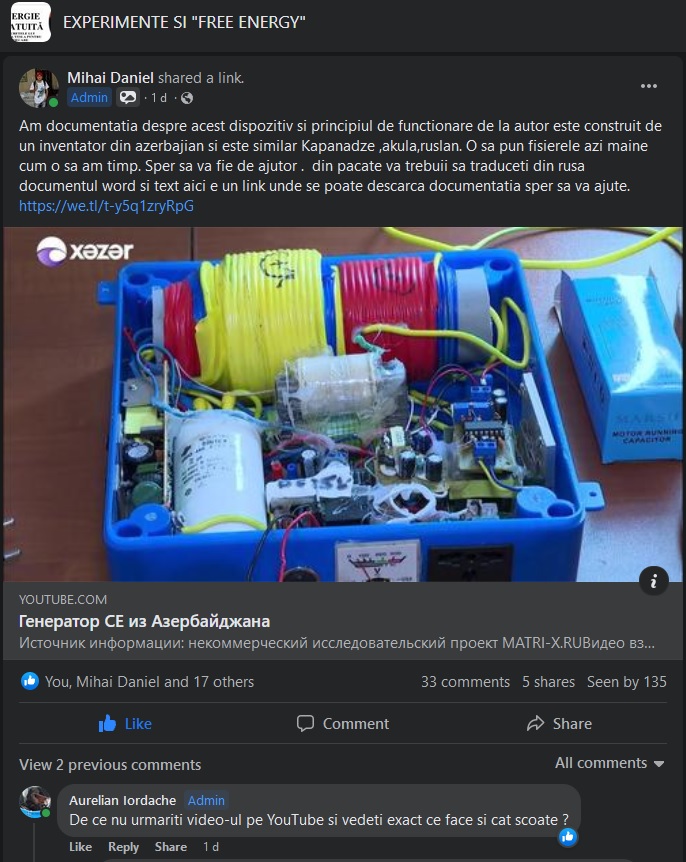 The device was presented in 2021 in a public demonstration.
The YouTube video of the demonstration is here:
Just in case the video will disappear from YouTube, I've uploaded a copy of it here on our site:
Here are just two samples from the explanations received from the author through a forum: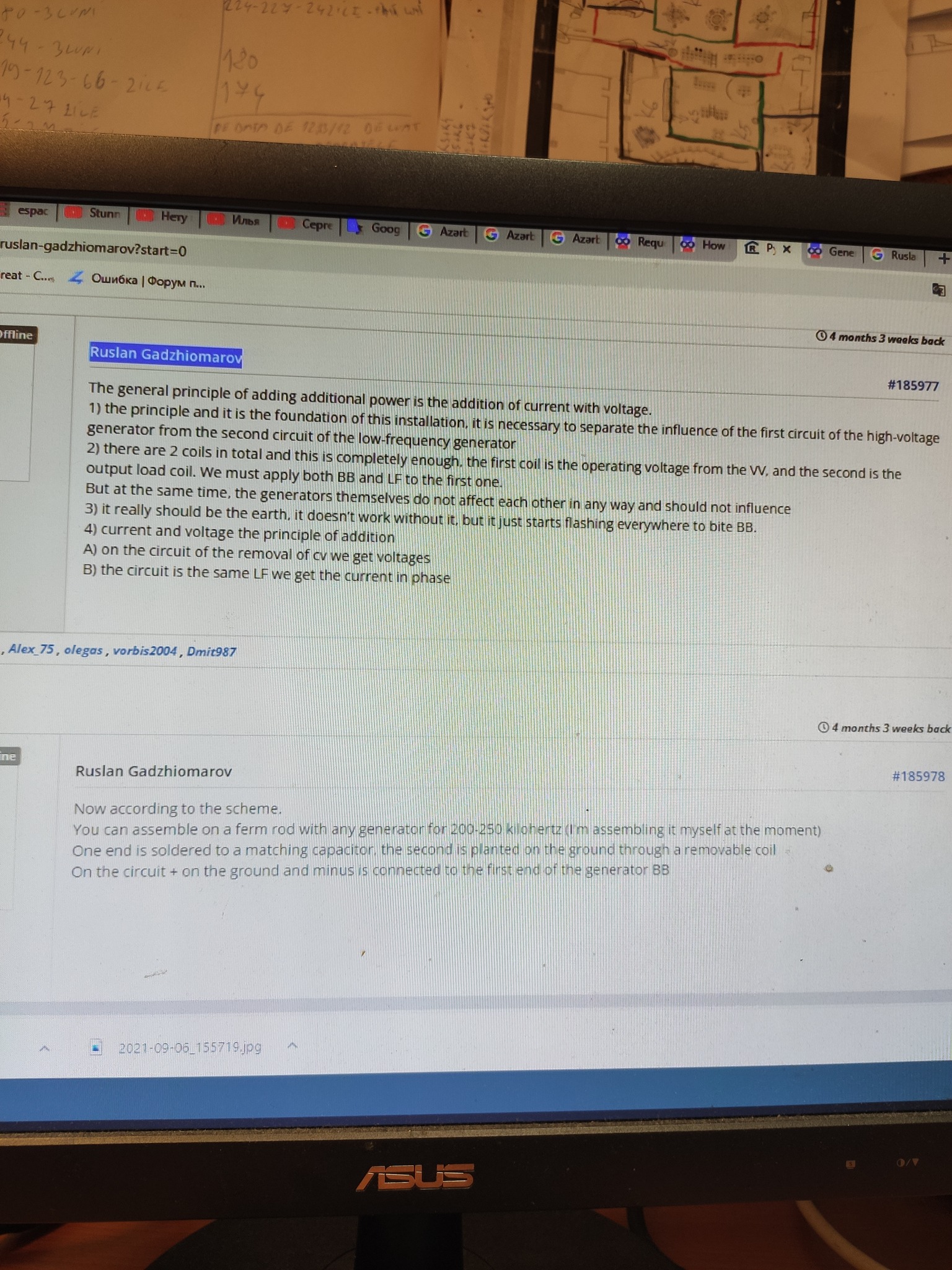 ...And in direct discussions: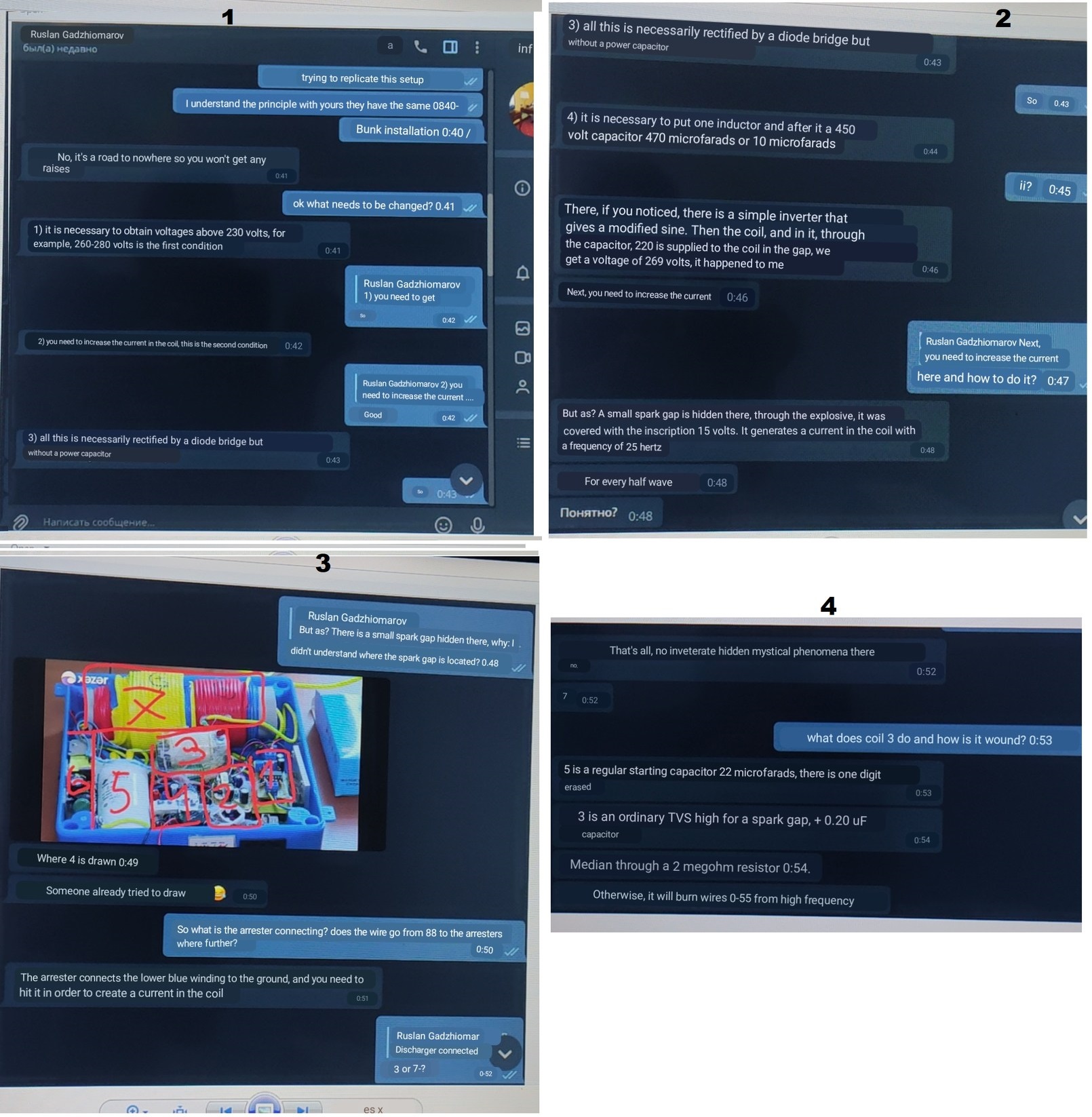 It's too much information about the device to show it directly in this post so I'm attaching an archive with all the information received from Mitza84.
In the archive you'll find the original documents in Russian language, photos, schemas, explanations and some of the translations in English using Google Translate so be aware the translations could not be 100% accurate. There are still documents and notes on the schemas in Russian language for which you'll need to use Google Translate in order to understand what they author is saying there.
I'm sure our friend Vidura will find all this information very insightful as the device is similar to the project he is currently working on.
It also should be very interesting for our entire team as author's explanations are refering to principles and functionalities which are employed in all types of devices not only to Kapanadze/Akula devices.
Regards,
Fighter
"If you want to find the secrets of the universe, think in terms of energy, frequency and vibration."
Nikola Tesla