My friends,
I received two questions from one of our members.
I was asked if we ban members for downloading videos from our site and, if not, to add a feature for downloading a video from a post.
I was surprised by the first question but then I realized the reason for that question, as we all know many members of the old aboveunity site were banned for this.
No, we don't do that, we don't ban/block anyone for downloading videos or anything else from our site, we're not like the old aboveunity site.
Our server is powerful enough and our internet connexion is a fiber-optics connection to one of the fastest internet infrastructures in the world: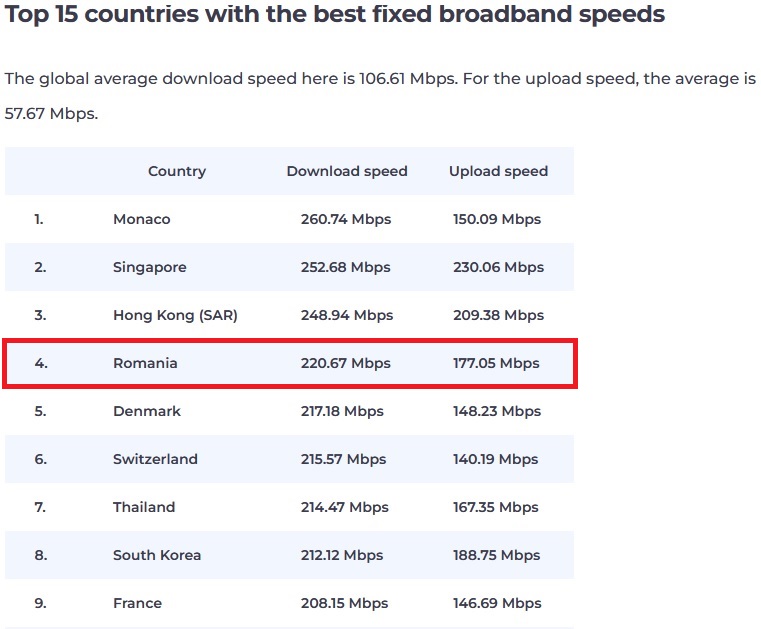 Recently our friend Gandalf tested the current download speed from Poland for BeyondUnity and we found out that the download of a 100 MB video/file takes about 6-7 seconds.
So anyone can download videos or anything else from our site without any restriction in any way, it doesn't have any impact whatsoever on other visitors navigating into our site.
About implementing a new feature for downloading a video, that would not be necessay as we already have this capability, just right-click on the video you want to download and click "Save Video As..." and you'll have it downloaded on your computer very fast: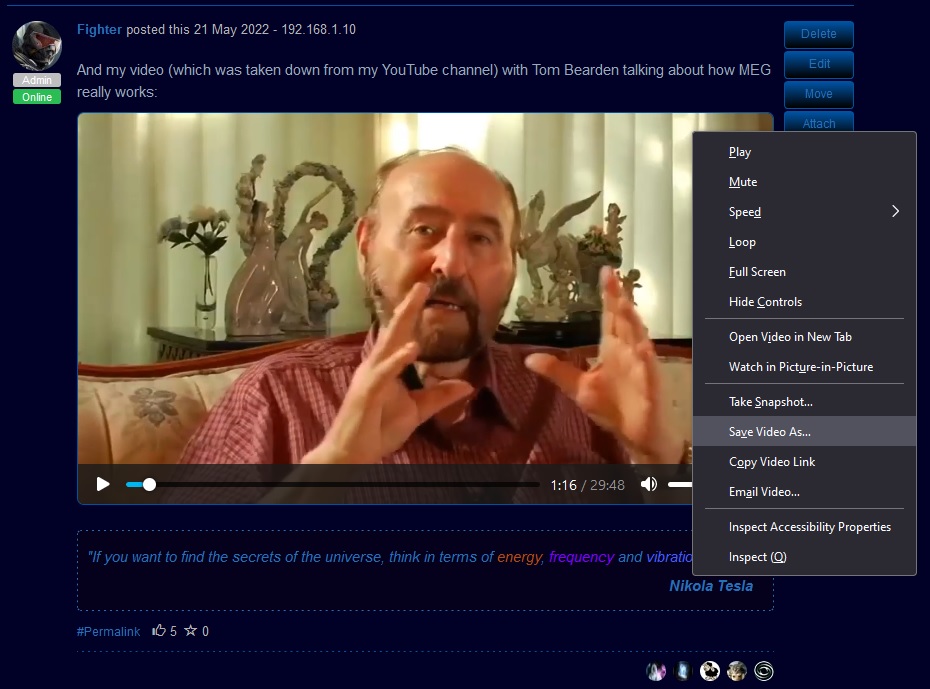 Regards,
Fighter
"If you want to find the secrets of the universe, think in terms of energy, frequency and vibration."
Nikola Tesla